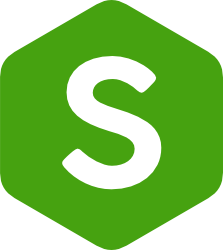 Sovelia Inventor
Productivity by excellence for Mechanical Engineers, reducing manual and tedious work in Autodesk Inventor.
Introduction to Sovelia Inventor
Increased productivity
...with streamlined and faster engineering process.
Intelligent Standard Component libraries
...saves your time.
Comply with modelling and drafting standards
...with easy drawing and model property handling.
Best in class property handling
...and ERP lookup.
Possibility to expand
...to Sovelia Engineering and Sovelia PLM solution.
Speed up and improve the quality of your engineering process
Your daily engineering work will be more efficient and the quality of product information and documentation improved with the possibilities you get with Sovelia Inventor.
Sovelia Inventor has been developed over time together with our large customer base representing a wide range of industries to ensure that templates and functions help your everyday work.
With Sovelia Inventor you can increase your productivity by streamlining and speeding up the engineering process with enhancements to standard Autodesk Inventor software. 
Built-in Autodesk Inventor interface
Having Sovelia Inventor installed with Autodesk Inventor you can eliminate manual and labor intense work.The software methodology is based on helping you from modelling the first piece of design until the drawings are produced, including correct parts lists and all necessary information in place.
Interested to know more?
Leave your contact details and our local sales person will get back to you.
Works with Autodesk Inventor
Supports Autodesk Inventor 2021, 2020, 2019, 2018
Part list editor
Part list editor enables you to edit BOM from the drawing using the property card.
Sync properties
Synchronise any Inventor Property (including Custom) to a similar or different property in the Drawing.
Calculations
Plate Extents, Round Plate, (X&Y, X&Z, Y&Z, X, Y, Z) Extents, Longest Length, Flat Bar, Round Bar, Sum of Sweep path length.
Property card
Configurable Inventor Property Display and editing, Data conditioning Mandatory Value, Uppercase, Lowercase, List, Read only, Maximum/Minimum Length, Force to Numbers, List with free entry, Configurable Tooltips.
Make independent
Replace one or all instances of a part or assembly in the Parent Assembly.
Secondary file formats
STP, PDF, DXF, DWF, DWG, STL, BMP, GIF, IGES, JPG, JT, PNG, TIFF.
Make drawing
Makes single part drawings automatically from a selected assembly or part file.
Draw plates
Draw plates are a simple tool for extracting plates from a construction. Sovelia Inventor will extract and sort plates into a multi-sheet Inventor drawing by material and thickness.
Welding
Tools to keep track of the welding processes. From defining the welds in the engineering phase, to do the final welding check and testing. A robust numbering and weld handling process in Inventor makes the welding easy in Inventor. It can be used with Inventor weldments, or without any weld preparations.
Customisation
You can get extremely high level of customisation for your company's needs. For example pre-configured roofing systems, aluminum stairway configurations and company standard valve and pipe libraries.
We can help you to make your company's own branded engineering tool with Sovelia Inventor as the foundation.
Sovelia Inventor ERP lookup
Sovelia Inventor Property Handler
Sekundära filformat i Sovelia Inventor
Sovelia Inventor Drawing Tools
Make Drawing in Sovelia Inventor
Sovelia Inventor Make Part Drawings
Draw plates in Sovelia Inventor
Sovelia Inventor Components
Sovelia Inventor Components; Ladders and stairs
Sovelia Inventor Handrail components
Sovelia Inventor Instance properties
Sovelia-asiakkailla on pääsy Sovelia Knowledge base:een, josta löydät teknisempää tuotekohtaista tietoa eri Sovelia ratkaisuden käyttämisestä sekä viimeisimpien versioiden uusimmat ominaisuudet.

Sovelia asiakas
kirjaudu Knowledge Base:een tästä
Sinua voisi kiinnostaa myös
Tuotteet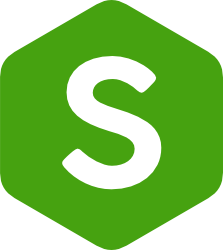 Enhance your design work in Autodesk AutoCAD with add-on features, standards and libraries.
Lue lisää
Tuotteet
Product Design & Manufacturing Collection gives you the power to create your ideas, collaborate more efficiently, automate, and explore more design options.
Lue lisää