Autodesk Licensing – Things you should know!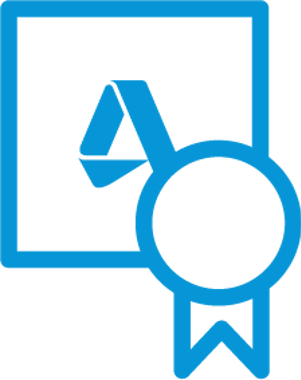 I recently attended Autodesk OTX which is a wonderful event that highlights all the new features of the annual Autodesk release cycle.  I attended a session about licensing, and I was amazed at some of the topics discussed. 
I will try and share some of these with you, hopefully it will keep the Software Police away from your door. 
Beginning with the actual agreement, which can be found here, if you have a few hours spare to read it.  It has a word count of 13861.
If you have taken advantage of the Maintenance to subscription (M2S) switch, there are some rights you have that you may not have known about, called flexible licensing rights:
Home Use Rights – Install your software on a second machine when working away from your office.
Global Travel Rights – Use your license when travelling outside of your home country
Previous Version Rights – use both current and earlier software versions.
As you can see from the above, you have Global Travel Rights, but there is also something called a Territory.  This is what the license agreement says about Territories
37 "Territory" (a) means the country, countries or jurisdiction(s) specified in the License Identification, or (b) if there is no such License Identification, or no country or jurisdiction is specified in the License Identification, means the country in which Licensee acquires a license to the Autodesk Materials. If the License Identification specifies, or Licensee acquires the Autodesk Materials in, a member country of the European Union or the European Free Trade Association, Territory means all the countries of the European Union and the European Free Trade Association.
I think the highlighted section could be significant for all Symetri customers as many of you work in many different countries.
Basic Compliancy Rules
If you follow these, you should not have any problems
Each license needs to be purchased in territory where the license will be registered. 1
Licenses registered to a holding, cannot be used in Eligible Subsidiaries without extraterritorial rights
Stand-alone perpetual license installation may not be over installed compared to the number of seats of a product.
Subscription users may not share their user login.
Previous versions are only available for active Maintenance plan and Subscription contracts
1 ) a member country of the European Union or the European Free Trade Association, Territory means all the countries of the European Union and the European Free Trade Association.
Trial Software
Here is the official wording about using the Autodesk software as a trial.
Licensee may Install a copy of the specific release of the Licensed Materials designated in the applicable License Identification on one (1) Computer
(LSA, Exhibit B, section 8)
What does this actually mean? If you have installed a trial version of Inventor on one machine in your company, legally you should not install another trial of the same product anywhere within your organisation.
Other Useful information
I suspect that many of you have now used the Autodesk Account page, which is at www.manage.autodesk.com here is basically your one stop shop for everything Autodesk (depending on your access rights)
You can;
Download the current and previous versions of your software
Find any updates to your products, (this can also be done from your Autodesk Desktop App)
Locate your serial number
See how many cloud credits you have.
What else do you need to know?
Your Autodesk ID, must not be shared
No generic email addresses should be used i.e CAD@ACME.COM
If you are using a single user subscription license, your computer must be connected to the internet at least every 30 days
If you require any further information regarding Autodesk License Compliance then please get in touch.
Blogi

Autodesk Flex tarjoaa joustavuutta yrityksille ja käyttäjille Autodesk-lisenssien satunnaiseen käyttöön.
Lue lisää
Blogi

Lue blogi ja katso videot, kuinka Autodesk Revit:lle kehitetty lisäosa Naviate Architecture auttaa mallin laadunvarmistuksessa.
Lue lisää
Blogi

Blogissa esittelemme vielä pari tavallisia ongelmaa, joihin Naviate Architecturen Filter elements- ja Publish-toiminnot tarjoavat ratkaisun.
Lue lisää