Architecture, Engineering and Construction Collection
Get access to a set of integrated BIM tools for building design, civil infrastructure and construction. With AEC Collection you are equipped to meet any project challenge now and in the future.

Top products included in AEC Collection

Plan, design, construct, and manage buildings with Revit. Revit supports a multidiscipline, collaborative BIM-process through features for architectural design, MEP and structural engineering, and construction.

Autodesk Civil 3D® civil engineering design software supports BIM with integrated features to improve drafting, design, and construction documentation.Civil 3D features support a variety of civil infrastructure projects including rail, roads and highways, land development, airports, drainage, storm and sanitary, and civil structures. 

One of the world's most known CAD software to design anything. Work faster from anywhere with industry-specific toolsets and AutoCAD web and mobile apps.
Analysis, rendering, reality capture and speciality software included in the collection

Geospatial and engineering BIM platform for planning, design, and analysis. Use real-world data to create a real-world context model. 

Programming environment that lets designers create visual logic to design workflows and automate tasks. 

3D modeling software for steel detailing, design, fabrication, and construction. 

Explore your Revit model in VR with Revit Live.

Vehicle swept path analysis software.

Control outcomes with clash detection and advanced coordination, 5D analysis, and simulation tools.

Advanced BIM-integrated structural analysis and code compliance verification tool. 
Create fabrication-ready models of piping, plumbing, or duct work systems from design intent models in AutoCAD or Revit.

Perform integrated loading, analysis, and code checking of small to medium-span bridges. 
Fast, high-resolution renderings in the cloud. 

3D modeling, animation, and rendering software for games and design visualization. 
Use ReCap™ Pro to create 3D models from imported photographs and laser scans. Output a point cloud or mesh ready for CAD and BIM authoring Tools.

Insight empowers architects and engineers to design more energy-efficient buildings with advanced simulation engines and building performance analysis data integrated in Revit.

Intuitive 3D sketching app with native Revit interoperability. 
CAD-aware cloud storage for individuals and small teams. 

Get inspired by other Autodesk customers
See how Autodesk customers are using innovative technology from including generative design, robotics, automation, visualization, reality capture, drones, 3d printing, prefabrication, geospatial data, BIM, sensors, IoT, AR/VR and changing the ways of design and make for the AEC industry.
AEC Collection for Architects
AEC Collection for structural engineers
Contact us for more information
Sinua voisi kiinnostaa myös
Tuotteet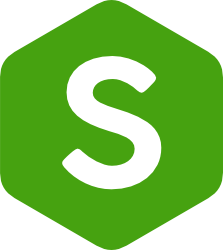 Enhance your design work in Autodesk AutoCAD with add-on features, standards and libraries.
Lue lisää
Tuotteet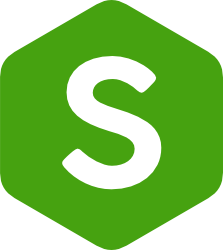 Koe Inventor-mallit reaaliaikaisesti 3D:nä ja virtuaalitodellisuudessa.
Lue lisää